We love the taste of free range chicken.  The grease is so delicious and good for the body.  The taste is amazing and it's hard to eat conventional chicken again once you've eaten true free range chicken.  For our family we need 100 broilers a year for meat.  Cornish cross broilers you only need to raise for 5-7 weeks before you harvest them.  Heritage breed chickens take up to 12 weeks to grow out.  One bird needs 2-3 sq feet of space in a coop depending on the breed.  For our farm we want a moveable coop to make the chickens a working part of the whole farm.
Our plan is to grow broilers from April-June in a moveable coop free ranging during the day, and in the coop at night.  The coop also needs to work for winter for our laying hens.  So we searched google looking for ideas for moveable coops and here are a few ideas.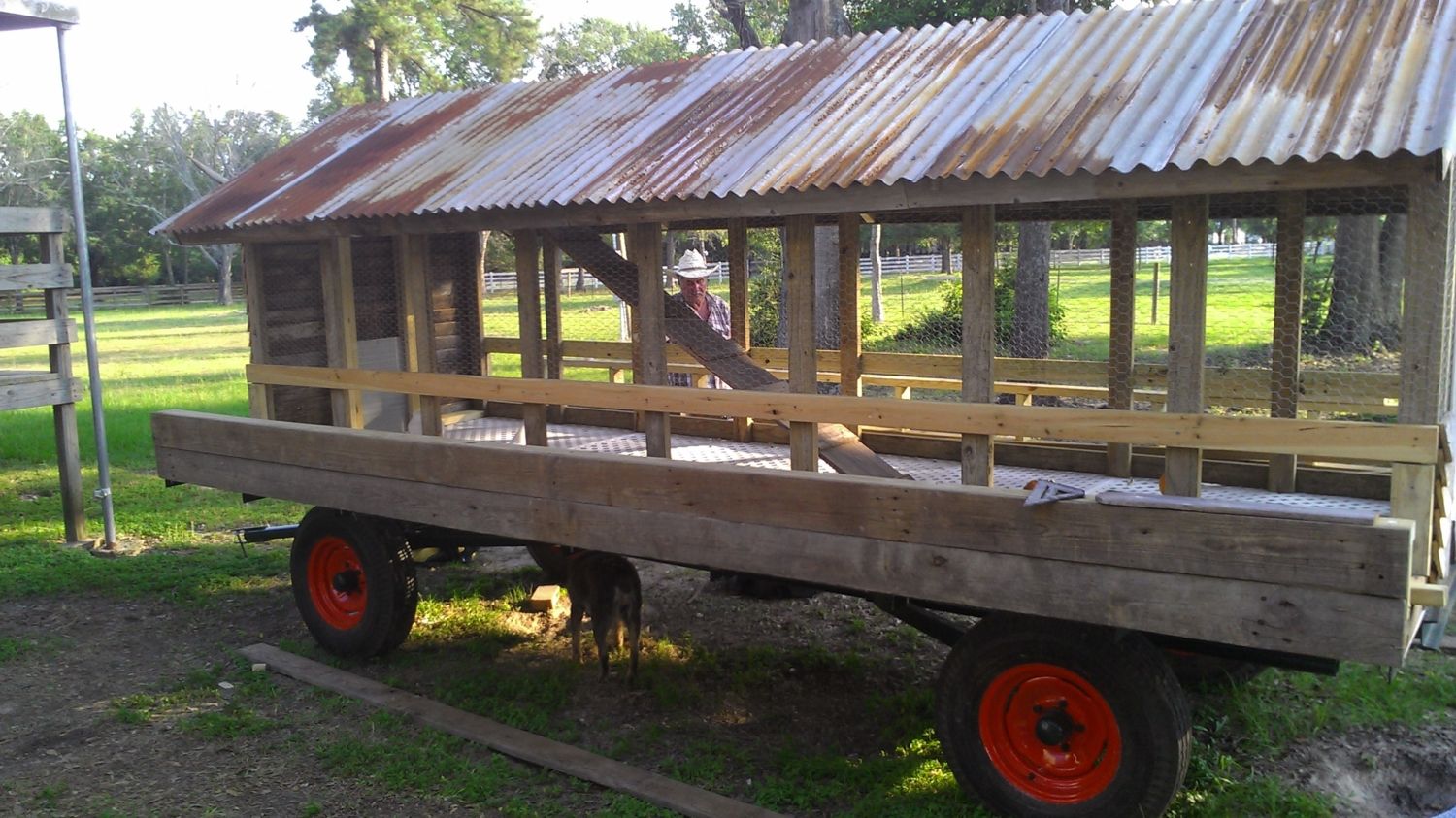 So above were all the pictures of the chicken coop trailers.  Now I just need to figure out how to combine the trailer with some nicer design aspects like pictured below.
 Great website with pictures on how to process free range chickens!